My Time Hop on Facebook has rarely meant more than it has the past few days!  Why?  It reminds me of just how far (as if I needed reminded!) God has brought me throughout the past 365 days!  
One year ago today my family accompanied me to Cleveland Clinic where Dr. Mahdi confirmed Dr. Hayne's diagnosis a couple of days earlier and added the clarification of Ovarian Stage 3C!  Dr. Mahdi was both the deliverer of the most dreaded news I had ever NOT wanted to hear, at the same time, he had a way of making me feel like he truly was going to take great care of me!  
One year ago I was handed a diagnosis that was bleak, to say the least. The path ahead of me was completely unclear, I had no control over any of it!  My prayer warriors came to my rescue, when I was too weak and sick to be very positive or productive, everyone came through for me.  My family and friends were absolutely amazing, full of faith, consistently caring, powerfully praying … how could I possibly express my sincere appreciation?
Above all else, as I look back, I have learned to appreciate the irreplaceable family moments spent together,  lessons learned, friendships found, God winks both noticed and appreciated and the added bonus that I'M STILL HERE!!! (My definition of a God wink:  any unplanned "coincidence" that cannot be explained by us that is not odd, it is definitely God, God originated and orchestrated!)
I have had the distinct honor to speak at several churches and events in the past few months.  One of the things I have enjoyed sharing are the life lessons that God has taught me during my journey, may I share those with you now?
#1 – Google is NOT God!
#2 – God is NOT surprised!
#3 – God's ways are SO much higher than my ways!
#4 – You have to feed FAITH and starve FEAR!
#5 – God's grace IS enough!
#6 – My weakness shows off God's strength!
#7 – Every day is a blessing and none of us know tomorrow!
#8 – Every trial has a Silver Lining!
#9 – Don't just live each day you are given, live it in High Definition, live it as if it is a gift, because it is!
#10 – Notice when "God winks" and tell Him how much you appreciate it!
#11 – Start and end each day being forever grateful and in it to win it!
One year later I know the statistic that in 2017 there were 22, 240 new Ovarian Cancer cases diagnosed, out of those, 14,070 did not live to see their one year "lifeversary"!  That number is so sad and disheartening. I am honored to be a part of an organization, Ovarian Cancer Connection and my Ovarian Sisterhood, we are doing our best to promote early diagnosis by sharing signs and symptoms with everyone that we can!  It is time to get real about teal!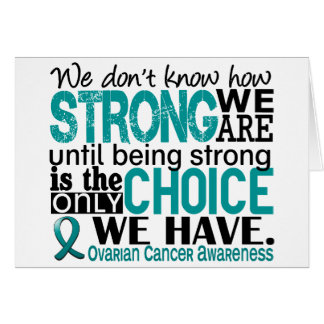 Thank you for reading this, sharing it, and mostly, for being there for me with prayers and encouragement!  God is SO good, His goodness surpasses my understanding, He's got me and He's got you!  One year later …. I am forever grateful and more than ever, I am in int to win it!